Liquid Level Switch
The LS50 Liquid Switch adopts a floating ball electromagnetic type, which transmits a switching signal according to the change of the liquid level to control the level of the liquid. The electromagnetic micro switch has two functions of normally closed and normally open.
Product Information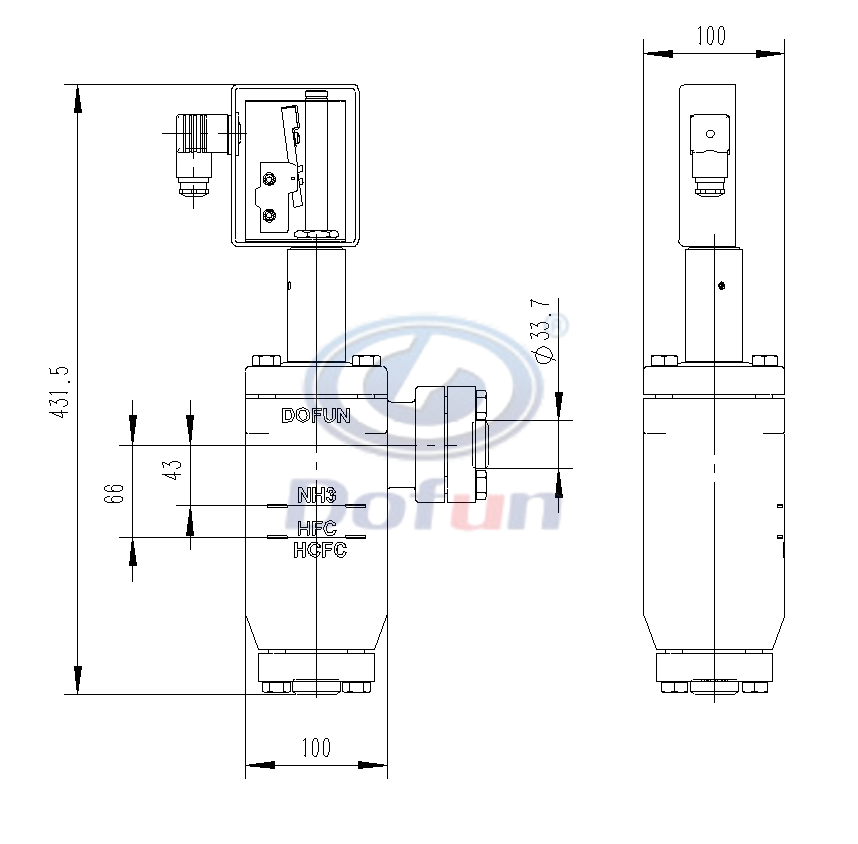 Technical Parameter
Refrigerant:Applicable to various non-flammable refrigerants such as ammonia and non-corrosive gases and liquids, but pay attention to the use of corresponding sealing materials. Flammable hydrocarbons are not recommended.
Temperature Range -50℃ ~+65℃
Pressure Range:Max.Working pressure :28 bar g
Electrical Parameters:Microelectronic single pole double throw switch
250 V a.c / 10 A 30 V d.c / 5 A It has two functions: normally open and normally closed.
DIN43650 Cable Standard PG11,8-10mm
Cable:1.5mm²(16AWG)3 + PE ,IP65
Nominal Diameter of external flange interface: 20, 25
Float Level Difference:12.5- 50mm, Factory default 50mm, Adjustment the step length: 12.5mm
LS50

Nominal Diameter

(DN)

ΦD

ΦD1

20

20

27

25

25

33.7